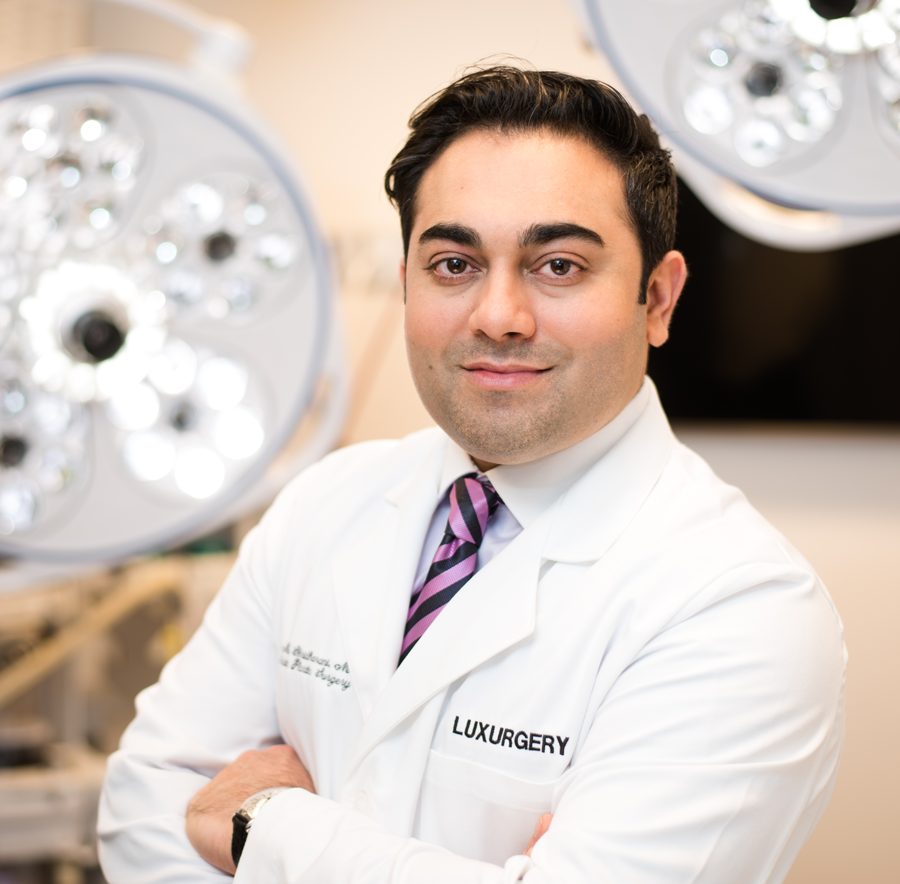 About Sachin Shridharani, MD, FACS
Sachin Shridharani, MD, is a board-certified plastic surgeon in New York City, New York. Dr. Shridharani is a partner of The Center for Dermatology Cosmetic & Laser Surgery in Mount Kisco, New York, and provides his expertise in aesthetic treatments and cosmetic surgery to patients of the practice.
Dr. Shridharani completed his doctorate in medicine at the University of Missouri in Kansas City, Missouri. He then went on to receive residency training in plastic and reconstructive surgery at John Hopkins University in Baltimore, Maryland, and served as chief resident. Following his time there, he pursued a fellowship in aesthetic plastic surgery at the Manhattan Eye, Ear & Throat Hospital. Additionally, he had further training at the renowned Harvard University.
While providing aesthetic care at The Center for Dermatology Cosmetic & Laser Surgery, Dr. Shridharani operates LUXURGERY, a practice that joins luxury and aesthetic surgery in a seamless manner. He is also an associate clinical professor of plastic surgery at the Washington University School of Medicine.
Dr. Shridharani was a co-author for hundreds of textbook chapters, peer-reviewed articles, medical journals, and abstracts on cosmetic and reconstructive surgery. His innovative research has been featured in national media outlets, including Harper's BAZAAR, Cosmopolitan Magazine™, The New York Times, New York Post, ABC, NBC, FOX, as well as Haute Living Magazine. He has also presented at medical conferences, both internationally and nationally.
As a cosmetic surgeon, Dr. Shridharani is recognized as a leader and innovator in the field of cosmetic surgery. He is renowned for drainless tummy tucks using his TubelessTuck℠ method and innovative body and facial contouring technique coined Surgery in a Syringe℠. He is also one of the first plastic surgeons in New York to use Kybella® after the injectable treatment was approved by the FDA.
Dr. Shridharani considers the art of performing plastic surgery a privilege and honor, and he finds the experience of enhancing patients' lives truly rewarding. Through The Center for Dermatology Cosmetic & Laser Surgery, he is looking forward to offering you sublime patient experiences.